At the opening of the "Automotive Day" in Esch-Belval on 5 October 2023, Prime Minister, Minister of State, Xavier Bettel, Minister of Finance, Yuriko Backes, and Minister of the Economy, Franz Fayot, announced the signing of a memorandum of understanding with the American company Lyten, which will establish its European headquarters in Luxembourg.
It's an exciting step for Luxembourg in becoming a hub for future-proof industrial projects in the field of sustainability and mobility.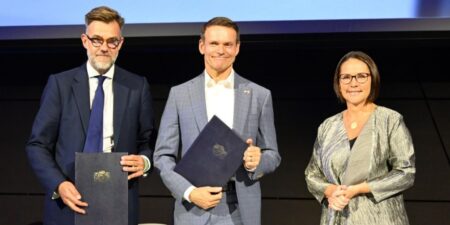 Based in Silicon Valley, Lyten is a pioneer of materials based on three-dimensional tunable graphene (Lyten 3D Graphene™). These materials contribute to decarbonisation and are intended for a wide range of applications, such as lightweight composite materials, sensors and next-generation lithium-sulfur batteries, which are used in the aerospace, defence and automotive sectors. Unlike conventional lithium-ion batteries, Lyten's lithium-sulfur batteries contain no nickel, cobalt or manganese, reducing their carbon footprint by >60% and making electric vehicles considerably lighter, thereby accelerating the transition to sustainable mobility.
Lyten is the type of firm that Luxembourg embraces as we position ourselves as a cleantech innovation hub that supports private research, development and innovation.
In addition to setting up its European headquarters, Lyten intends to carry out R&D activities in Luxembourg and will explore plans to set up an industrial pilot plant in Luxembourg at a later date. Lyten's activities are a perfect match for those that the Ministry of the Economy would like to see established on the Automobility Campus site in Bissen, and discussions in this area are currently underway.
Luxembourg's talented workforce, deep history of collaboration across the Europe Union, and shared values in leading the way to a more sustainable global economy make Luxembourg a prime location for Lyten to begin its expansion into Europe.
Prime Minister Xavier Bettel said: "A couple of months after the first contacts with Lyten were established in California, I am very satisfied to have signed an MoU with the company to formalize our collaboration. Through its innovative '3D Graphene' technology, Lyten is on its way to revolutionize the future of batteries and materials. It's an exciting step for Luxembourg in becoming a hub for future-proof industrial projects in the field of sustainability and mobility. Many sectors will benefit from the company's advancements on their path to Net Zero."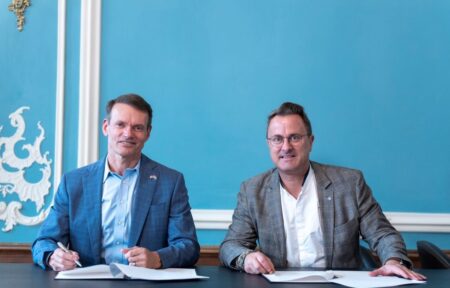 "We're extremely pleased that a pioneering company such as Lyten has chosen Luxembourg as its gateway to Europe," added Franz Fayot, Minister for the Economy. "Lyten is representative of the type of firm that Luxembourg embraces as we position ourselves as a cleantech innovation hub that supports private research, development and innovation in priority economic sectors. This new project confirms Luxembourg's attractiveness as a location for innovative companies at the cutting edge of technology."
Minister Yuriko Backes said: "Today we celebrate the beginning of an exciting partnership, where innovation finds a welcoming home, and great ideas have the space to grow." She added: "I am pleased to witness partnerships of this caliber, indispensable for our country's sustainable development, potentially leveraging the robust financing instruments like those provided by the Luxembourg Future Fund 2. Launched earlier this year, the LFF 2 is not only an innovative financing tool but also a valuable asset within our ecosystem, jointly powered by the SNCI and the European Investment Fund."
"Just as we've done in the U.S., Lyten is looking forward to working with industry leaders throughout Europe to bring disruptive, decarbonizing applications to market, built on our Lyten 3D Graphene™ platform," said Dan Cook, Lyten's CEO and co-founder. "Luxembourg's talented workforce, deep history of collaboration across the Europe Union, and shared values in leading the way to a more sustainable global economy make Luxembourg a prime location for Lyten to begin its expansion into Europe."
Press release by the Ministry of State / Ministry of the Economy / Ministry of Finance