The LHoFT Foundation (Luxembourg House of Fintech) and Silicon Valley based VC Parkpine Capital, have signed a deal in San Francisco to hold the Global Venture Summit (GVS) for the first time in Europe bringing over 100 leading Silicon Valley VCs to Luxembourg to meet and network with their European counterparts and, critically, connect with Luxembourg and European start-ups aiming to raise funds. The collaboration aims to secure over USD $2B in valuation growth and funding to the extended Luxembourg ecosystem.
The Global Venture Summit brings "Silicon Valley to the World" and is the number one event focused on empowering scalable technologies in high growth markets. GVS attendees include major US funds like Kleiner Perkins, Draper Nexus, Prtizker Group, Microsoft Ventures, HTC Ventures and many more.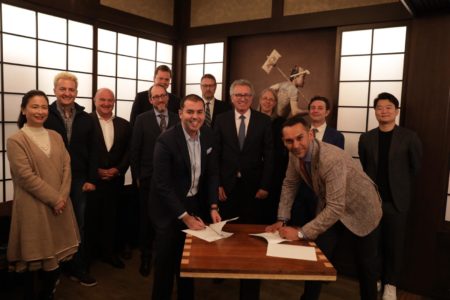 The first event is tentatively scheduled for October 2019, and the Summit will be held in Luxembourg on a yearly basis until at least 2022.
Read the full article at www.LHoFT.com