The new LLO.LU learning platform gives users the opportunity to learn the Luxembourgish language in an interactive way, thanks to various lessons geared towards both private and professional use. The learning platform is accessible via computer and an application designed for iOS and Android. The platform is accessible worldwide and free of charge.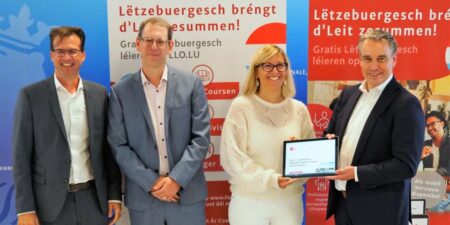 When signing up, you can complete an assessment test to evaluate the current level of your Luxembourgish skills and create an individual learning program. However, the test is not compulsory to access the content.
The chapters are organized thematically and each topic is accompanied by videos, tutorials and exercises, and at the end, you can check what you have learned with a short test.
Access to the platform: https://llo.lu/en/
Press release Government of Luxembourg: https://gouvernement.lu/en/actualites
Picture copyright ©MENJE