Consul General Daniel Da Cruz was honored to accept the 2023 Innovation Champion Award on behalf of Luxembourg at the CES 2023 Opening Ceremony in Las Vegas.
This award recognizes the Grand Duchy as a country of exceptional innovation and entrepreneur business climate.
The Scorecard measures 40 indicators including environmental quality, trade policy, broadband access, and cybersecurity.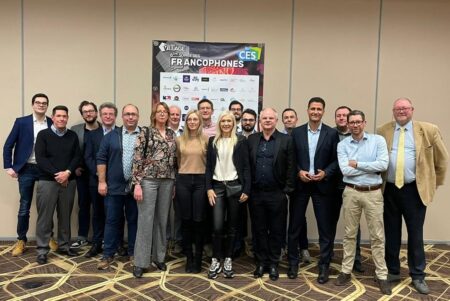 This year's Innovation Champions embrace policies that unleash innovation and empower diverse communities to bring new technologies to life and to market, improving the lives of millions", said CES CEO Gary Shapiro.
A Luxembourg delegation of 21 people attended this year's CES tech show. The visit was organized by the Luxembourg Chamber of Commerce, in collaboration with LuxFactory and with the support of the Luxembourg Trade and Investment Office in San Francisco. 
CES 2023 Las Vegas welcomed over 100,000 attendees in person, 3200+ exhibitors, 4700 global media, across 11 indoor and outdoor venues.