Harnessing the use of blockchain and satellite earth observation data and index-based risk modelling, IBISA is the new generation of insurance for weather related risks in agriculture.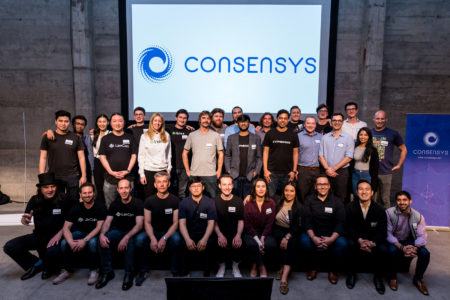 We met with IBISA co-founder Maria Mateo during her participation at the ConsenSys blockchain accelerator program in San Francisco.
IBISA is hosted at the LHoFT (Luxembourg House of Fintech), winner of the Luxembourg 2018 Fintech Awards for financial inclusion and backed by ESA (European Space Agency) and LSA (Luxembourg Space Agency).
Maria, you are an expert in satellite technologies and engineer at SES. Can you give more details on the use of space assets for your insurance solution? 
Blockchain and Satellite Earth Observation technologies enable, for the first time, profitable agriculture crop protection and drastically reduce costs incurred by traditional insurance.
Earth Observation (EO) products 'tuned' to the requirements of IBISA play a key role in the design of our risk models and in the loss assessment process that the platform does in an automatic and proactive fashion.
IBISA is designed in a very pragmatic way to be easily and cost-effectively scalable. For loss assessment IBISA combines the use of EO products with a "crowd-watching" approach enabled by blockchain to avoid the need of the very accurate EO assessments of traditional insurance.
In order to analyze these satellite images and extract the indexes we need, we have developed our own technology which was awarded by ESA during the Living Planet annual symposium last May in Milan.
What does it mean for IBISA to participate at the ConsenSys blockchain accelerator program?
As IBISA is at the intersection of 3 industries, having the backing and support of references on each is a great asset for us. Now we have the ESA and ConsenSys Ventures support. In the accelerator we were seeking guidance and advice from all experts across ConsenSys.
The experience has been a catalyst for us in all fronts. We got advice on how to accelerate and improve our roadmap; Consensys opened up a myriad of new connections and reinforced our credibility in the blockchain community.
During the program we finalized our MVP, secured additional funding and strengthened our technical team and partnerships.
Silicon Valley benefits from an extensive ecosystem and concentration of entrepreneurs that fosters a dynamism and easiness to push projects forward. Being around for a couple of weeks was very energizing.
How important is blockchain for the success of IBISA?
IBISA re-engineers the complete business process and business model to drastically reduce costs and enhance resiliency and transparency.
We use blockchain to: automate maximum of back-office, to mutualize risk in a decentralized way and to enhance transparency.
We also use blockchain to spread operating costs between stakeholders (us and local partners) instead of concentrating them and to put in place transparent governance for stakeholder management.
How is ESA and Luxembourg Space Agency  involved in the project?
We are very grateful to the Luxembourg Space Agency and ESA for believing in our project since inception.
Coming from the Space Industry and having been working with ESA before, we were following the calls for tender related to ESA business applications. Luckily there was a call fitting IBISA and our timing and we decided to apply. We got the support from the Luxembourg delegation and that was the true initiator and booster of the project.
After the competition of that program and due to the positive outcomes, we are currently working with both in a follow up phase that will allow us to validate on the field and scale. This follow up is related to our ability to raise private capital, for this Consensys has been of tremendous support.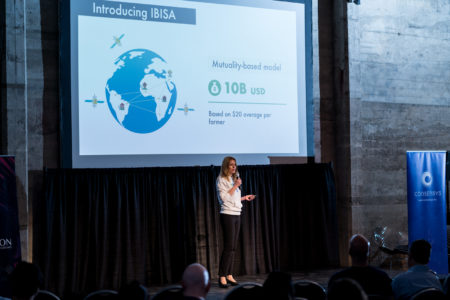 Use cases of the IBISA technology?
Smallholder farmers in emerging economies are not covered by existing formal insurances and remain very vulnerable to crop damage.
In IBISA we decided to focus on protecting those farmers from draught and excess rain, these two risks represent 80% of weather-related risks that farmers face.
These products are a truly differentiator from IBISA to other blockchain insurance projects that do not count on earth observation expertise, this is our sweet-spot.
We count already with 16 partners that give us access to more than 50 million farmers and have pilots in India and Niger. Our ambition is to on-board, together with our partners, 10 million farmers by 2023. Once these farmers have their revenues secured they will think about additional protection, credit, data for smart farming, etc.
We know that there are several additional products that we can easily implement in the future and other ancillary applications derived from the data that IBISA will process and generate.
What's next for IBISA …
During this year we must secure two strategic investors that, together with the ESA/LSA follow-up program will allow us to evolve our MVP for scale, continue growing our presence in India and Niger and expand to Bangladesh, Kenya and Guatemala where we already have strong relations with local partners.
We are also working on a strategic partnership to strengthen our blockchain team and we are looking for additional colleagues to help us in our journey.
In 3 years, I expect that with this exceptional team we would be able to overcome the challenges that will surely appear on our way and that IBISA is providing protection and impacting lives of, at least, a million people.
Author: Sandrine Scheller, Luxembourg Trade & Investment Office, San Francisco
Link to picture gallery: https://gallery
More info about IBISA: https://www.ibisa.network/